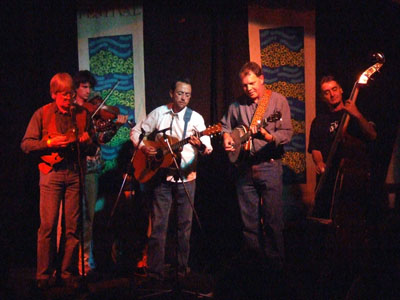 If you're a sucker for a tear-jerker, if you insist on your music being older than the musicians playing it and like your banjo players loud, the High & Lonesome All-Star Mountain String and Banjo Ensemble from the Wild West of Geelong is a must see!
Featuring Chris Ellis, Mark Wardle, Geoff Sinnbeck, Reinhart Russ, Matiss Schubert and Adam Burke, High & Lonesome will take you on a journey down the Lost Highway through a polished repertoire of bluegrass, traditional country, celtic blues and 70s classics.
High & Lonesome are an acoustic string band. We perform using one-mic as it's much easier to control the dynamic and mix on stage as well as absolutely the best way to nail those high lonesome harmonies and give all the instruments clarity and definition. High & Lonesome are polished, experienced and entertaining performers.